Vendor Info 2022
Dear Vendor,
Thank you for your interest in the "LOVE YOU" Challenge the Festival Tour's Mission Theme for 2022, produced by the Legends of Rasta Reggae Festival (formally, the Annual Bob Marley Festival Tour)
Relying on Governments, Politicians, Religious Leaders and CEOs to be the agent of change is a lost cause. All they care about is to gain control over the masses.
This has inspired the producers to issue The "LOVE YOU" Challenge. It is about time that people lead the change to spread "Love."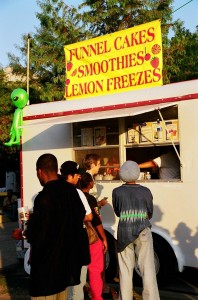 The Almighty gave us a unique gift; an opportunity to choose for ourselves – free will. Free will is why we can think logically, show compassion, and love another. Only we have the power to change our mindset. Say "Love You" (not I love you) when you pass someone instead of a standard
greeting  is the Challenge.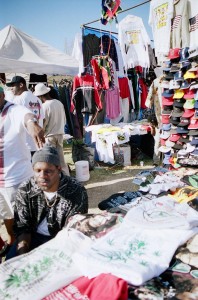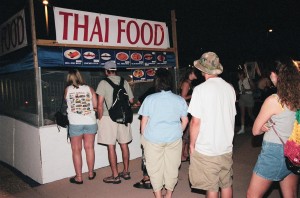 g of a Hi or a Hello.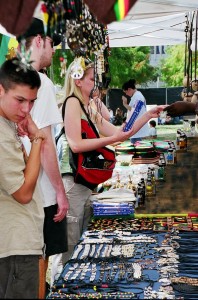 All Vendors must register online first to be considered for space and view vendor contracts. Please note that we have quotas on popular item categories. Vendors forms 1st completed and fully paid get to secure the vendor agreement until the quota is full.
Booths spaces are available on a first-come, first-serve basis. Again all vendors must register online to participate in the Festival. Limited vendor spaces are available; therefore, we accept the first completed contract received (contract must include full payment). Please complete the contract, sign in the correct location, and check prior to mailing.
Make payments by money orders or cashier's checks (credit or debit card payments through square at www.lorrf.com, add 3%) payable to "LORRF" make sure to return the fully completed form and payment in full.
LORRF
4110 Almeda, # 8305
Houston, TX 77288
An incomplete contract form will cause a delay in your vendor confirmation. Please review and follow all vendor rules!
Vendors will be accountable for any and all violations of event rules.
Remember to keep a signed copy of your contract for your records and have it available during the Event.
PLEASE READ – Vendors may not sell the following items (APPLIES TO ALL VENDORS!)
VENDORS WARNINGS: Unlawfully selling of any copyrighted material or volition of Federal laws. Any vendor found selling prohibited merchandise; please be advised that all suspected products will be confiscated and held for pending investigation. All fees will be forfeited, and vendor(s) will be escorted from event grounds.
Please fill complete all spaces remember to sign Vendor Contract prior to mailing.

Register with us and get 2019 LORRF Vendor Contract Kit
The following specials and policies apply:
1. Early Bird Discounts – 10% applies when full payment and Vendor Contract Application  is received 90 days prior to date, another option is Pledging for First Picks Vendor 12' X 12" Space Discount Vouchers on our Kickstarter Campaign Page.
Payment Enforcement – Vendors will not be allowed to enter vendor area, bring equipment, products or merchandise inside Event grounds until all fees or paid in full. Site space selection is determined by order of payment with final placement made by Vendor Manager.
2. Rain Out Policy – If a date is cancelled due to rain, technical problems or an act of God beyond the control of the Festival, are paid vendor cannot make the date the following policy apply:
Rain Out Policy-vendor may set up at rain date, if no rain date is scheduled, vendor has the option to set up at next year's event. Check with Vendor Manager to see if any other fees still apply.
No CASH Refunds!
As a reminder, site selection is determined by order of payment.
If you have any questions, please contact the Festival Hotline at (713) 866-4006 or via e-mail at vendorinfo@legendsofrastareggaefestival.com
Acceptance and confirmation, along with booth assignment is determined by date application and full payment is received. Please complete the application completely; including address, all contact information (phone, fax and email. Signature is required! After your application is processed and approved, confirmation will be sent by listed e-mail and posted on vendor web site map.
Thank You
Vendor Customer Service
LORRF and its ancillary companies retains any and all intellectual property right, trades marks and all other rights in this documents and in any attachments hereto including all rights of original works of authorship, including without limitation, those created and or/referred to in the International Trade Mark & Copyright's Act 17, USC, Sec. 101 et.seq; similar Laws; the Federal and State Trade Secrets Laws. No part of this document and information it contains, marketing contacts or the sole ideas and property may not be use in any manor without the consent of LORRF.